Unveiling Nature's Golden Essence
Explore the Exquisite Authenticity of Madhupushp Honey. Delve into a Symphony of Purity, as our Lab Reports Illuminate Every Drop. Experience the Truest Taste of Nature's Nectar, Backed by Scientific Transparency.
100% Pure Test Report
Discover the unrivaled assurance of 100% purity with our meticulously crafted Test Reports. At Madhupushp Honey, we take great pride in our commitment to delivering nature's golden goodness without compromise. Our stringent quality control processes and state-of-the-art laboratories ensure that each drop of our honey is free from additives, contaminants, and artificial substances.
With our Test Reports at your fingertips, you can witness the scientific validation of our honey's authenticity and taste the essence of unadulterated sweetness. Trust in the transparency of our test results, as we leave no doubt about the genuine quality that enriches every jar of Madhupushp Honey.
View Test Report
Madhupushp Honey Organic Authenticity Certificate
Indulge in the epitome of purity with Madhupushp Honey's Organic Authenticity Certificate. Our commitment to organic excellence shines through every jar, ensuring that you experience the finest nature has to offer. Our certificate serves as a testament to the meticulous care and sustainable practices employed in every step of our honey-making process.
View Certificate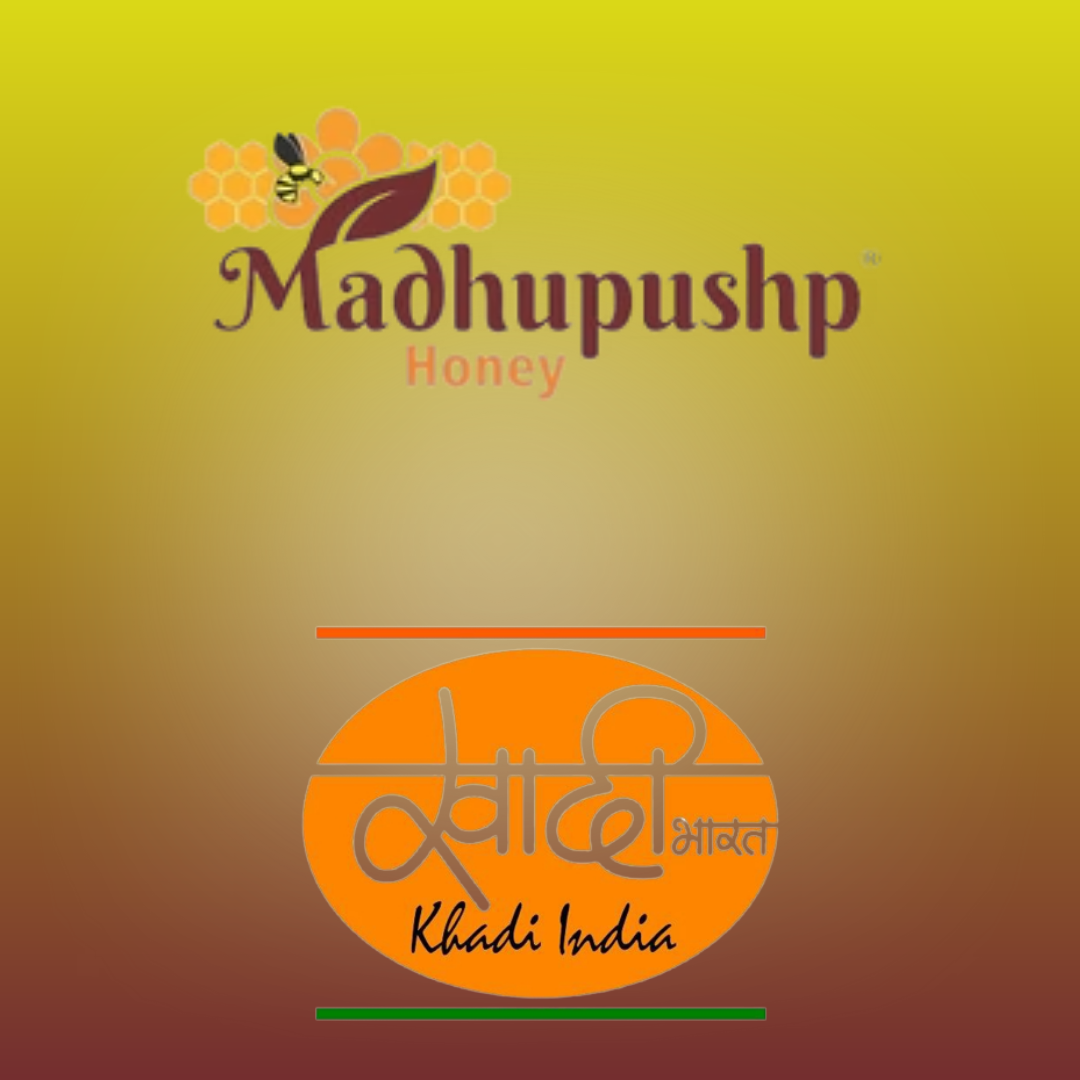 Madhupushp Honey with Khadi and Village Industries
Madhupushp Honey stands as a remarkable testament to the nurturing support of the Khadi and Village Industries Commission (KVIC). This enterprise, meticulously registered and financially backed by KVIC, embodies the essence of rural empowerment and sustainable practices. With a deep-rooted commitment to uplifting rural communities, Madhupushp Honey not only produces exquisite, pure honey but also fosters economic growth at the grassroots level.
View Certificate