"If bees disappeared from the face of the earth, mankind would have only four years left to live"- Albert Einstein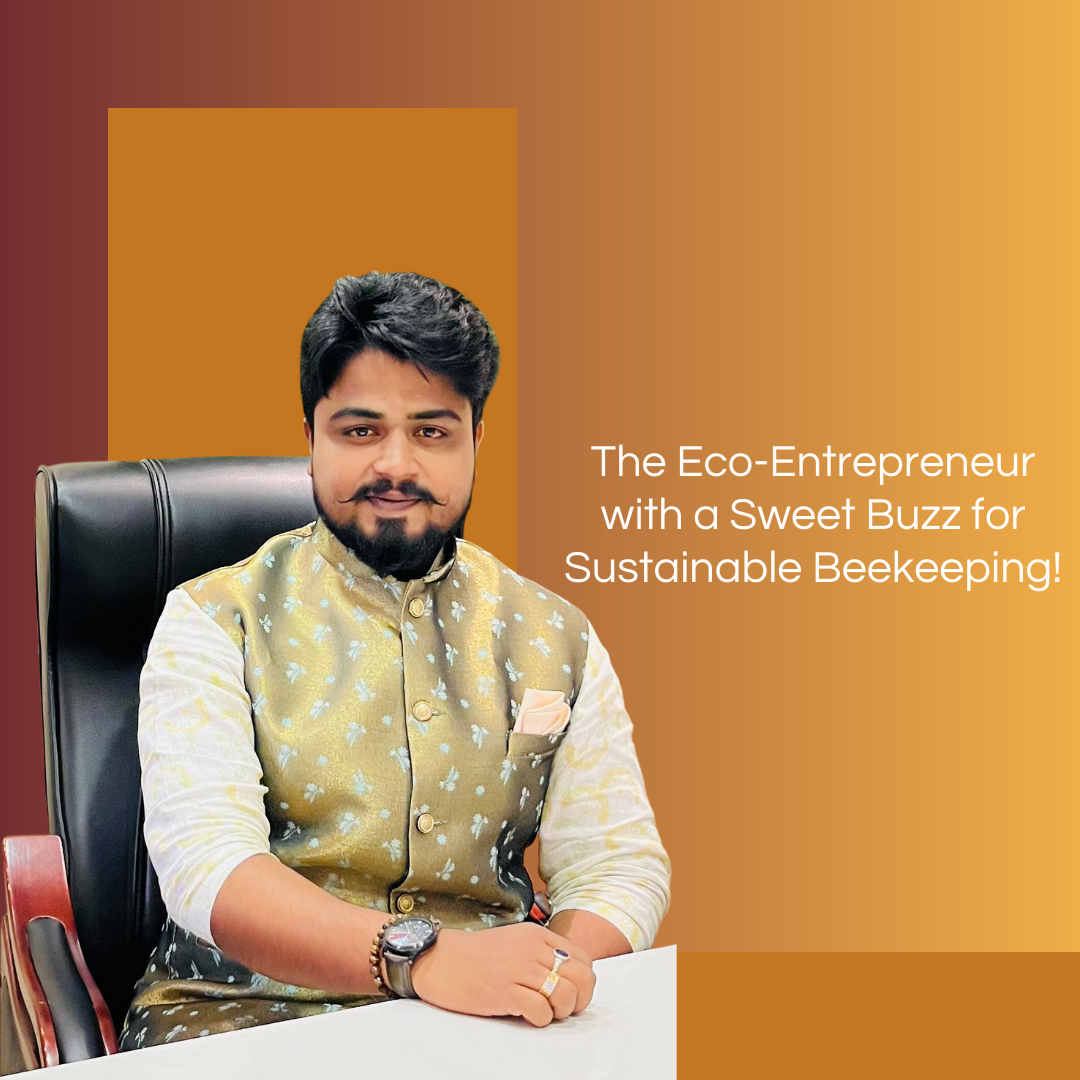 Pratik Karpe (Founder)
Pratik, one of the founders of Madhupushp Honey, has a profound connection to the agricultural field. After completing his primary education in Koregaon, Satara, he realized the importance of finding sustainable solutions for farmers. With a deep passion for beekeeping, Pratik embarked on this journey in December 2017. His mission was to increase bee colonies, promote cross-pollination, and improve crop production while preserving the ecosystem.

With his innovative approach and a bachelor's degree (BE Production) in engineering from KBP College of Engineering, Satara, specializing in the production department, Pratik brings a perfect blend of technical expertise and environmental consciousness to the world of beekeeping.
Satish Shirke (Co-Founder)
Satish, the other co-founder of Madhupushp Honey, shares a similar background and vision. Growing up in Koregaon, Satara, he witnessed the challenges faced by farmers and the need for sustainable practices. With a keen interest in agriculture, Satish completed an agriculture diploma at the prestigious Government College of Agriculture Masur, further honing his expertise in the field. Joining hands with Pratik, he was determined to establish a business that would benefit both farmers and the environment. Together, they embarked on the journey of beekeeping, aiming to create a positive impact on crop yield and promote ecological balance.
As their beekeeping enterprise gained momentum, Pratik and Satish expanded their operations to explore the diverse flora of Maharashtra. They ventured into regions known for natural flowering such as Ajwain, Jamun, Gela, and Heerda. With each season, they discovered new types of exquisite natural honey, capturing the essence of the local flora and its unique flavors.
Driven by a desire to offer the best quality honey and products to society, Pratik and Satish continued to expand their beekeeping endeavors. They ventured beyond Maharashtra to explore the rich flora of North India, including Uttar Pradesh, Uttarakhand, and Rajasthan. Each region presented a new opportunity to produce honey with distinct flavors, such as eucalyptus honey, tulsi honey, and mustard honey.
Today, Madhupushp Beekeeping Enterprises boasts more than 800 bee boxes spread across multiple states, each carefully positioned to align with the seasonal flora calendar. The enterprise collaborates with over 60 farmers, promoting sustainable agriculture and cross-pollination. Additionally, they have empowered over 70 workers, creating a ripple effect of positive change in the beekeeping community.
Pratik and Satish's unwavering commitment to sustainable beekeeping practices has not only transformed their own lives but also touched the lives of countless farmers and honey enthusiasts. Their journey is a testament to the power of passion, dedication, and the invaluable role bees play in nurturing our planet. Together, they continue to write a remarkable story, one honeybee at a time.
We believe that the story of Madhupushp Honey is not just about honey production; it's a story of harmony between humans and nature, of fostering sustainable practices, and of preserving the delicate balance of our ecosystem.